Even just a few years ago the idea of streaming and sharing live video from your garden feeders was both prohibitively complex and expensive, especially for the mass market. It was though a concept that appealed greatly and after seeing such technology on various TV series and via early pioneers including WildlifeKate, I researched the topic at some length. However, the prospect of hosting the resultant feeds seemed like more hassle than it was worth so my fledgling plans for a home-grown wildlife reality show never really got off the ground. Now though, thanks largely to advances in cloud computing and innovative companies like Birdsy, we finally have a product that is not only simple to use but also far more powerful than I could ever have imagined.
Followers of my twitter feed will no doubt have seen that over the last few months I've been sharing various video clips of birds visiting our garden. These have been in full HD,, complete with sound and all thanks to the generous folks over at Birdsy. I find myself in the fortunate position of having been involved with their beta testing programme and have given both the camera and its associated mobile app a thorough field testing during that time. If nothing else I can confirm the formers waterproofing after what has been our wettest winter for some years.
So what do you get with Birdsy?
In the box you'll find the camera itself, a sleek all in one unit producing crystal clear HD video at 1080p and thirty frames per second, plus an antenna to help pick up that all important wi-fi signal. Power is from the mains although you'll almost certainly need to add an extension cable unless the camera is within a couple of metres of your outlet. These are readily available and thanks to the inclusion of various weatherproofing connectors you'll not need to worry about water ingress. Setup is performed via first connecting the camera to your router and configuring it through the mobile app, following which it can be positioned outside. Clearly you're going to need a decent broadband package and wireless connectivity for the best results but we've had no trouble with everything set to max travelling along good old copper wires. The only tweak I have made is to use a pair of powerline connectors (essentially a wired network using your plug sockets) as there was no way our router was powerful enough to broadcast a signal out across the garden.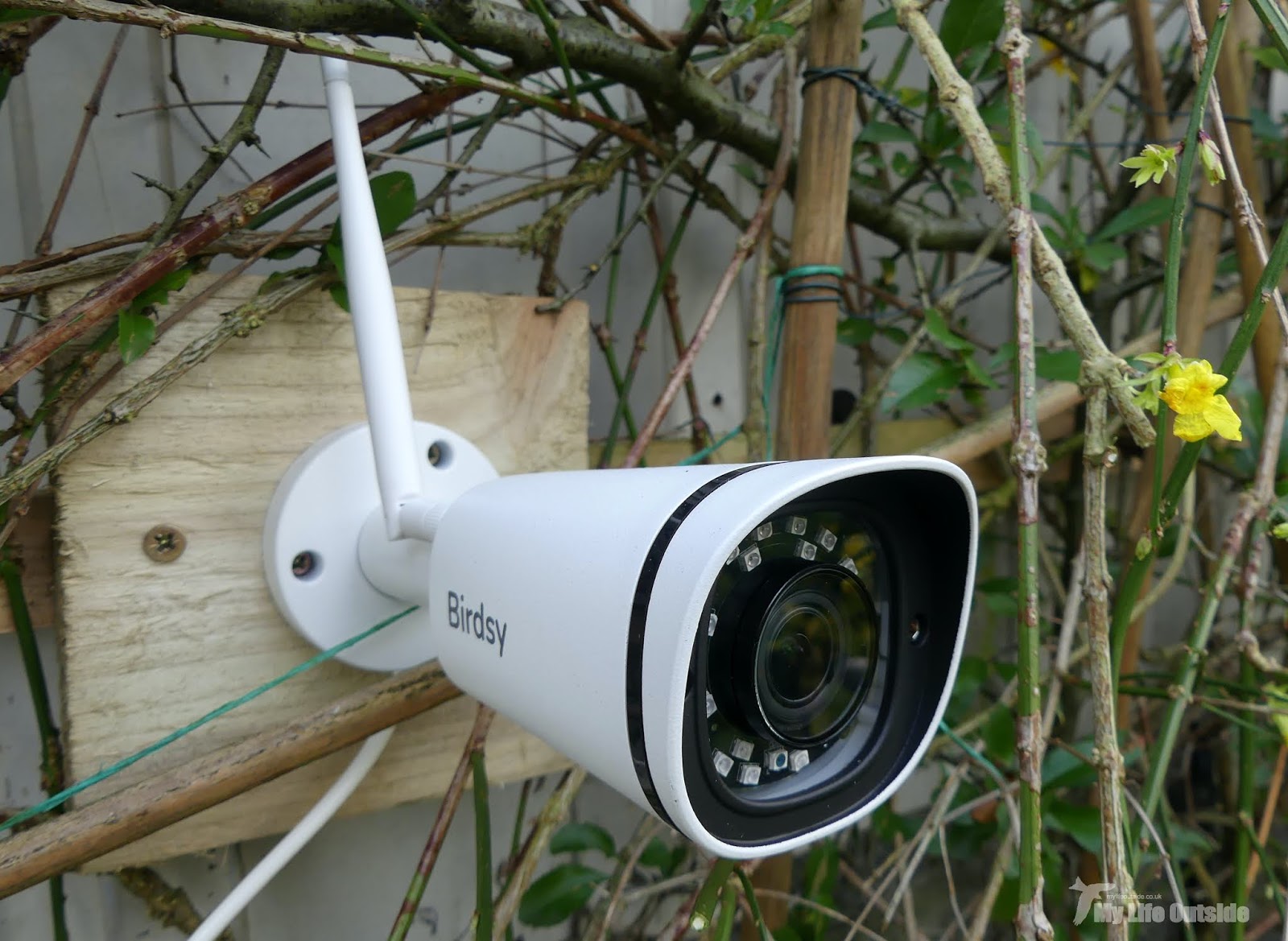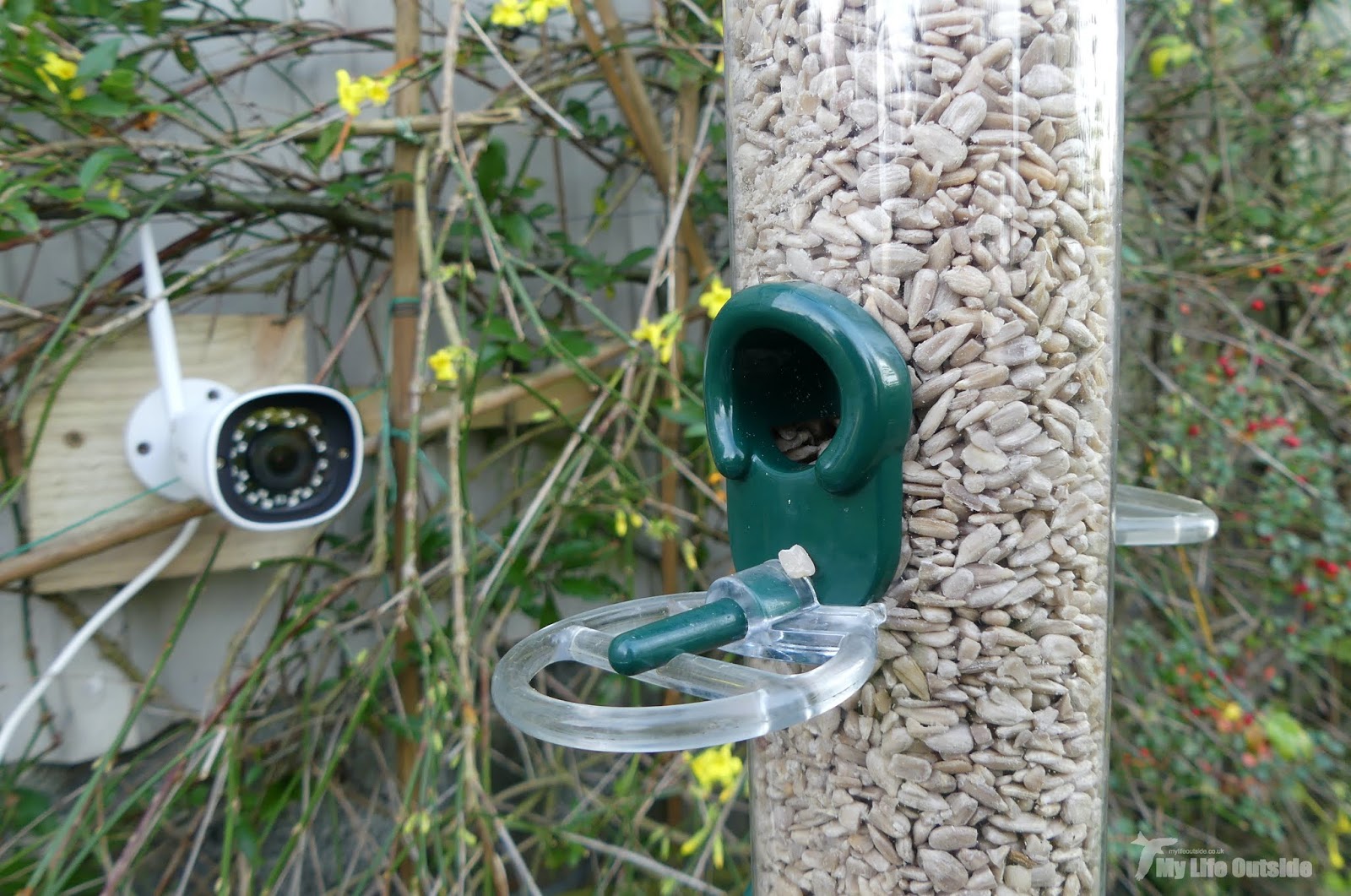 Within an hour we'd got the above in place and I think it took about five minutes for our first bird to appear, be recorded and labelled by Birdsy. Yes, not only does the Birdsy camera stream a continuous live feed but it also automatically saves clips of any visitors and, thanks to machine learning, identifies them for you too. That means no watching back through hours of video to see who's been visiting but also far less chance of missing something unusual. Just last week for instance I could see that two clips had been tagged as Siskin and low and behold, there they were. As a rare and infrequent visitor to our little patch these would have completely slipped through the net had it not been for Birdsy.
As you can imagine training a system to recognise all bird species against every conceivable backdrop and in all weather and lighting conditions is something of a challenge but, thanks to the beta testers feeding an endless stream of data, the Birdsy system is now incredibly accurate. It's even capable of tagging clips where more than one species appears which is always handy on busy setups such as ours. If you're after anything in particular the app and website can also group videos by species which is a great way of spotting anything new that may have appeared.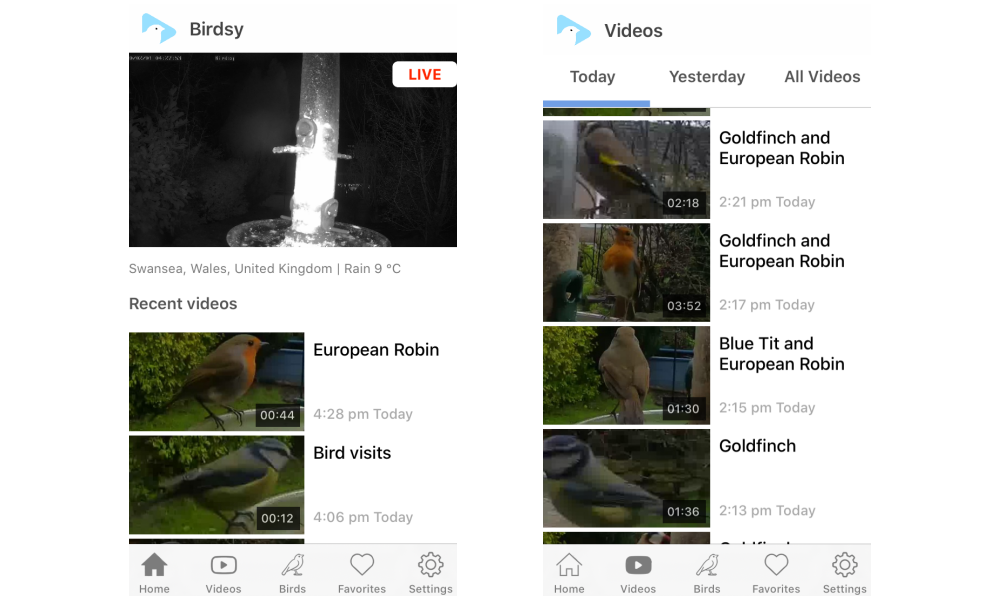 If this all sounds like something that would be right up your street then why not head over to the Birdsy website and register your interest. The camera isn't quite ready for general launch just yet but when it is I fully expect strong demand and you'll not want to miss out. Trust me that being able to check in on your feeders at home during some boring meeting or other is a great way to pass the time.
Disclaimer: Birdsy provided me with this product free of charge (thanks!) in return for my honest opinion and review.