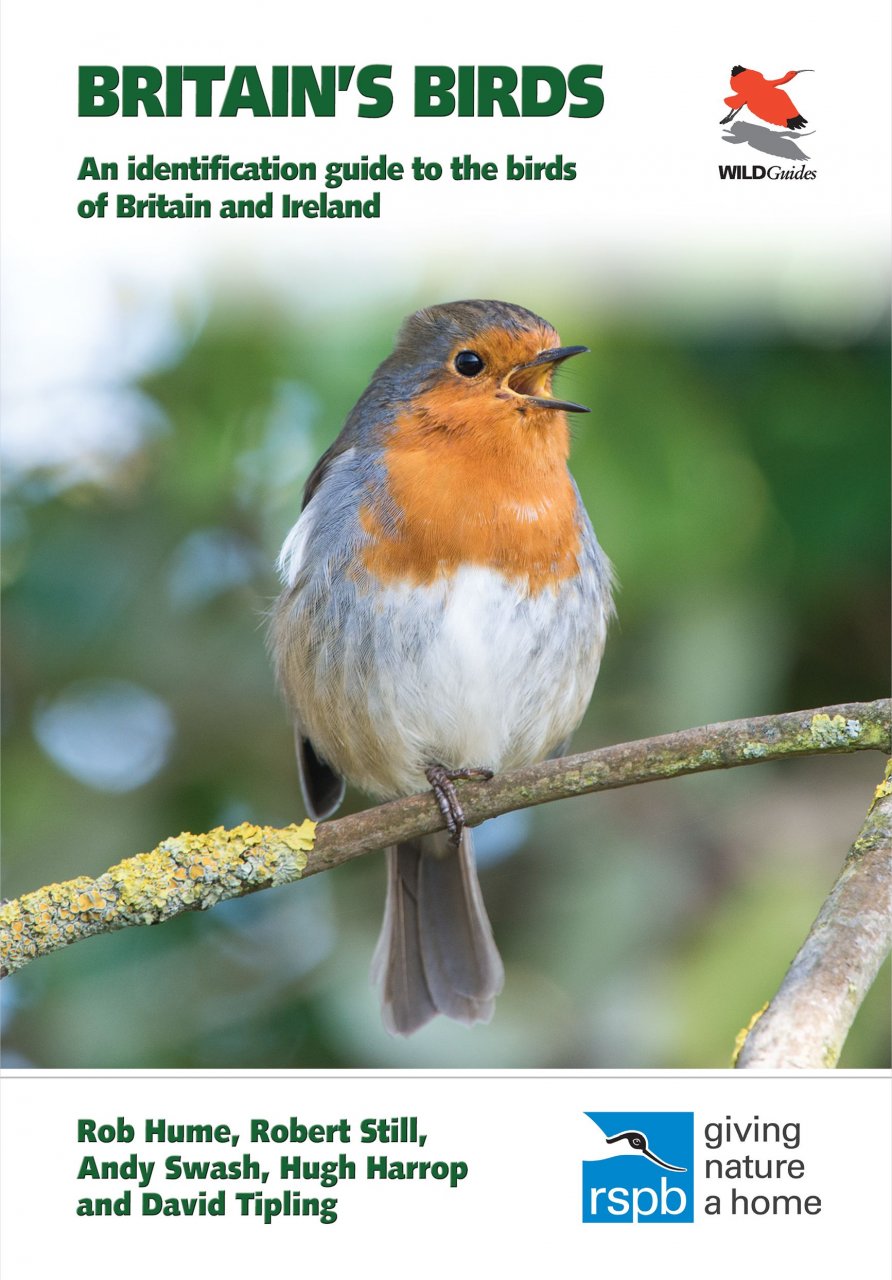 Like many other birders I seem to be acquiring an increasingly vast array of books on the subject of bird identification, bird behaviour and birds in general (in case this blog wasn't evidence enough, I quite like our feathered friends). It is a collection spawned from my very earliest days in the hobby and one that is likely to continue growing until I leave. However, since the release of Collins' seminal publication my purchases have been restricted to older, out of print works which have been offering a fascinating insight into how our wildlife and the people who watch it has changed over the years. After all, when perfection already exists why look for anything else?
It was exactly that line of thinking which very nearly had me discounting Britain's Birds with barely a second glance. Not helped by the slightly fuzzy cover image of a Robin (a poor choice in my honest opinion both in terms of species and quality) I was further put off upon hearing that it was to be a photographic guide. Let me elaborate on that last point a little. Bird guides typically fall into two categories, illustrations a la Collins or photos. I've always found the latter to be very hit or miss, a few good images here and there amidst a mess of blurry, poorly composed dross. Combine that with inconsistent lighting, angles and conditions and you have a guide which, particularly for unfamiliar or difficult to separate species, is virtually useless. Thank god I spotted this book in the flesh then and had a quick flick through otherwise I would have missed out on an absolute classic.
Forget all your preconceptions about photographic identification guides as Britain's Birds has thrown them, the bathwater and the baby straight out of the hide. What we are left with is a thing of beauty consisting of over two thousand, yes two thousand superb photos covering every British bird species ever recorded here. Almost without exception each and every one is crisp, sharp and well lit covering all of the key poses you'd expect along with some useful habitat to set the scene. The real masterstroke though has been to combine several images allowing direct comparisons to be made between similar species or plumage variations. This only proves possible thanks to carefully controlled lighting and weather conditions meaning that you really are comparing like for like, a remarkable feat requiring many species to be re-photographed specifically for this publication. The end result is a triumph with natural looking pages that are not only highly browsable but should prove invaluable in the field. My recent Little Stint identification for instance? All thanks to this book. Then there are the more specialist pages on Gull moulting patterns and raptors in flight, both of which I'm hoping will prove invaluable in taking my skills to the next level.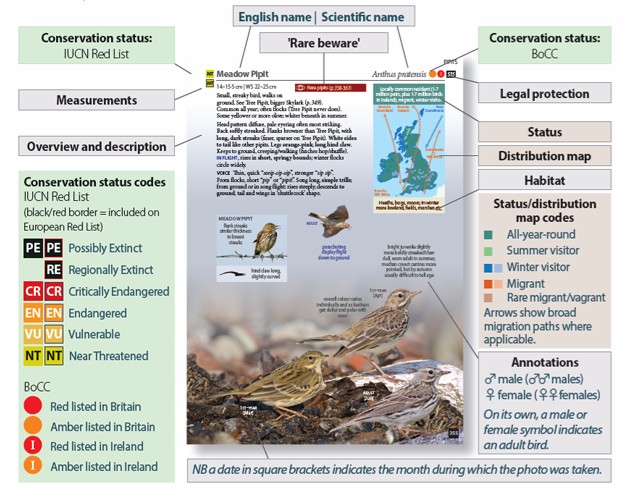 When (if?) you can drag yourself away from the images there are the usual distribution maps and descriptions to be found, all beautifully presented and well organised though not without a couple of niggles. Firstly the descriptions are brief, necessarily so in order to fit in all that fantastic photography, but personally that doesn't really concern as what is there proves useful and if in doubt there are plenty of other sources available these days if clutch sizes and average weights are your thing. The inaccuracy of the maps is however a bigger failing as this can often prove invaluable when debating the likelihood of your latest Honey Buzzard sighting or for beginners just getting into the hobby. I looked up a couple of species I know well and was surprised to find that apparently there are no Great White Egrets on Gower (they have been an almost constant presence in recent years) nor Redstarts on the Isle of Mull. Such omissions are a surprise but can be easily fixed in a second edition and in no way detract from the overall quality of the publication.
In summary then Britain's Birds must now rank right up there with Collins as a must have for any birder be that beginner, amateur or professional. A hefty tome, excellent organisation and layout, very well priced and with some of the best bird photography you're likely to see this year or the next. In short a must buy. Trust me, I've got two.
Disclaimer: all views are my own based on a personal purchase, of my own volition, that I think others may enjoy.