It's genuinely hard to believe that twelve months has already slipped by since I last sat in this chair and put pen to paper (cursor to screen?) in an effort to try and lay out what I wanted to achieve during the year ahead. I made no promises that all would be completed and in the end that's proved to be a very good thing as life often has a way of stepping in and showing just what it thinks of your carefully crafted goals. Not to worry as it's safe to say that 2016 turned out to be a bumper year packed with great days out, superb wildlife encounters and plenty of time spent with friends and family. It all seems to have passed in a blink of an eye however and there are definitely things that I'd like to have done differently. One massive personal lesson has been to just get on with it instead of worrying and over analysing the various choices available as doing so often means that you get nothing done at all! When I think back to how many mornings I've spent procrastinating over whether or not to do some decorating or go for a walk and ultimately ended up doing neither, I simply cringe. If I'd spent that time doing a little patch birding then I'd probably have a much better end of term report to hand in and who knows what I might have found in the process. As a result I shall be adopting a new personal mantra in 2017 which I can best summarise by stealing from a certain sportswear brand – "Just do it". And believe me I shall including, but not limited to, a few of the following items (and yes there will be a couple of repeats from this time last year that for one reason or another I just haven't been able to fit in).
Walk the Gower Coast
A complete circumnavigation of the Gower coast has been on my list of things to do ever since we moved down here and sat at the top of my 2016 targets last January. At 46 miles it's a relatively serious undertaking but is one that I eagerly relish, not just because of the great scenery through which I'll be travelling but also because I'm well up for a challenge since my first long distance walk in 2014. At a modest 35 miles that involved walking the Gower Way across two days and, based on that experience, this one is likely to need three days to complete it comfortably. As before I'm targeting a possible Easter window but failing that either before or after the main summer heat. In terms of blogging the event I'm yet to decide if a photographic timeline will be best or possibly even something filmed on the GoPro. Maybe both. Either way I'm really looking forward to it and can't wait to get going.
Patchwork Challenge 2017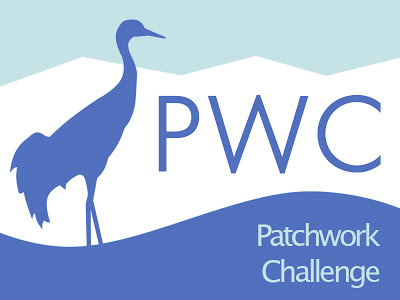 After the highs of 2015 where I smashed my previous record for the Patchwork Challenge including recording new species and breeding records, 2016 has turned out to be a bit of a disappointment. I think my biggest downfall was including a second patch for the first time covering the upper Loughor estuary. This seemed to make perfect sense at the time as I hoped that the prospect of covering a completely different set of habitats would both invigorate and stretch my birding. In the end it did just that but not in the way I'd quite imagined, instead stretching time so thinly that I could cover neither patch as effectively as needed. As a result I shall be returning to my traditional haunt of Cefn Drum for 2017 at a time when it is likely to be undergoing great change. Planning permission is in place for a large track straight through the middle of the common in order to provide access to a nearby wind farm so it will be very interesting to see what impact that will have. The new flood alleviation scheme should also hopefully be entering its final stages after several years of torturous development so, all being well, there should also be a few new habitats created which I'm hoping will end up being a complete migrant goldmine. We can all dream, can't we?
Kayaking
One of our biggest adventures this year was finally purchasing two sit on top kayaks and what a revelation they have been. Despite only managing to get out on the water a couple of times before winter arrived they provided a completely new viewpoint on areas that we thought we knew like the back of our hands and allowed for some truly intimate wildlife encounters. I'm hoping for more of the same in 2017 and with plans to take the kayaks to Mull this summer I can't wait to see what we get up to.
#walk1000miles
The walk 1000 miles challenge was something we began in earnest last year but which sadly faded as we stopped recording regularly and then fizzled out altogether. In reality we probably did cover the distance but it would be great to be able to say for certain so this year we will be attempting the challenge once more. Better still with E having finished another shed load of exams we should have even more time available to squeeze in those extra miles and I look forward to reporting back on our progress.

Climbing Snowdon via Crib Goch
This is another one that's been on my bucket list for just about forever. We've climbed Snowdon itself a couple of times now but the lure of Crib Goch is simply too strong for me to ignore any longer. For those unfamiliar with its challenge the words "knife-edged arete" should conjure up some suitable imagery along with the fact that it's classed as a scramble with plenty of exposure and steep drops on either side. When combined with probably the most popular peak in Wales queues are not uncommon so we'll need not only a perfect forecast but also an early morning start to get the most out of it. This one genuinely excites me and I can already feel tingles of anticipation as I write this so god knows what actually being there is going to be like.
Have fun
Sounds simple but this is probably the most important of all my goals for 2017. It doesn't really matter what we get up to as long as we have fun along the way. Less stressing, less worrying and more doing is definitely the way forward. Part of that includes making time for a little more blogging as I really have missed it these last few months.
Here's to 2017 then. I can't wait to get stuck in.